vectorplexus.com is at https://vectorplexis.com until further notice.
×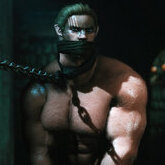 Closed Club
This is a closed club, meaning only members of the club can see content within it.
About This Club
Hyper masculine men who love being bound, gagged and teased. Everyone welcome. Content warning. 18+ Apologies if you had to wait to get in, sometimes invites get hidden amongst notifications.